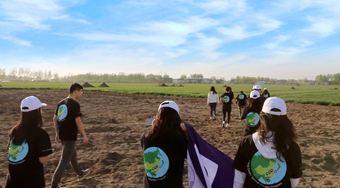 The Dean's Service Corps (DSC) serves as?a central hub for NYU Shanghai's community engagement and outreach programs, and works with nonprofits and NGOs in Shanghai and throughout China to support causes such as?migrant children's education, environmental protection, health equity, and more.
Through DSC, students?will find opportunities for volunteering, service learning, and leadership development, and make a local impact in and around Shanghai by participating in ongoing volunteer opportunities at local nonprofit agencies. Students can also participate in community service opportunities by joining an Alternative Break trip, teaching in local schools, visiting the elderly, being a mentor, and more.
Currently, NYU Shanghai is partnered with the following local organizations:?Stepping Stones, Hands on Shanghai, Chi Heng FoundationHeart to Heart Shanghai, Pudong Library?
?
?

?