Prospective law students are free to choose from the wide variety of courses offered at NYU Shanghai. As stated in the NYU Shanghai Undergraduate Bulletin, NYU endorses the position of the Association of American Law Schools (AALS) that a single "best" preparation for law school cannot be recommended, which is why NYU Shanghai does not prescribe?a prelaw curriculum or?prelaw major.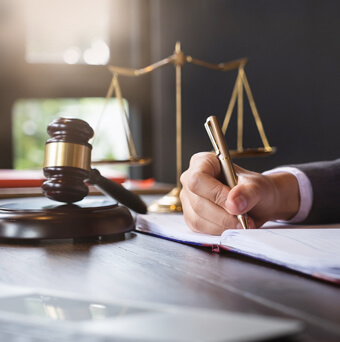 However, students who intend to pursue a career in law are advised to take courses that require extensive reading, research, and writing. The Core Curriculum is an excellent starting point for prelaw students because it offers a rigorous and multidisciplinary foundation for advanced study in the humanities, social sciences, and natural sciences. The honors programs offered by some majors also provide opportunities to do extensive written work during the junior and senior years. No matter what one majors in, law schools value a well-rounded liberal arts education, so students should choose their electives accordingly.
The American Bar Association (ABA)'s s Preparation for Legal Education statement suggests that prelaw students develop themselves in the following areas:
Analytical skills
Writing
Research
Critical reading
Oral communication
Given the above, it is possible to sketch out the following areas that will aid students in preparing for a legal career:
Reading, Writing, and Research
Since verbal and critical thinking skills are at the core of the legal profession, courses which require rigorous reading, writing, and research are highly recommended. Seminar and honors courses are also encouraged as they require extensive verbal engagement in class.
Analytical Skills and Precise Methodology
Precise methodology, thinking, and analytical skills can be developed in a broad array of liberal arts and sciences courses, particularly in mathematics, computer science, logic, and the natural sciences.
Behavioral Sciences and Humanities
Course work in the area of behavioral sciences and humanities—politics, economics, history, literature, philosophy, anthropology, sociology—is recommended since each of these areas will provide crucial insight into the human institutions and values with which the law deals.
Quantitative Data
In addition to the verbal disciplines that are traditionally valued by law schools, a basic understanding of economic principles, business, and finance is increasingly important to law schools, and courses in finance, economics, business organization, and accounting are highly valued.
Resources