Human beings have always used their knowledge, their imagination, their physical and mental skills, and their understanding of the world around them to create things – things that could be as simple as a hammer, as complex as a computer, as beautiful as a painting, as lasting as a monument, as enduring as a philosophical or religious system, as ephemeral as the next fashion trend, and as abstract as society itself and the relations among people within society. The Humanities major offers students an opportunity to study the historical, cultural, social, and intellectual contexts and impacts of the many different types of things that human beings have created across different cultures and societies, including perhaps the most profound creation of all — the multitude of ideas defining what it means to be human.? Students majoring in the Humanities will have a chance to explore art, literature, religion, philosophy, history, and culture, and to enrich this exploration with some of the most important recent theories stemming from the fields like gender and sexuality studies, urban studies, and science and technology studies.?
?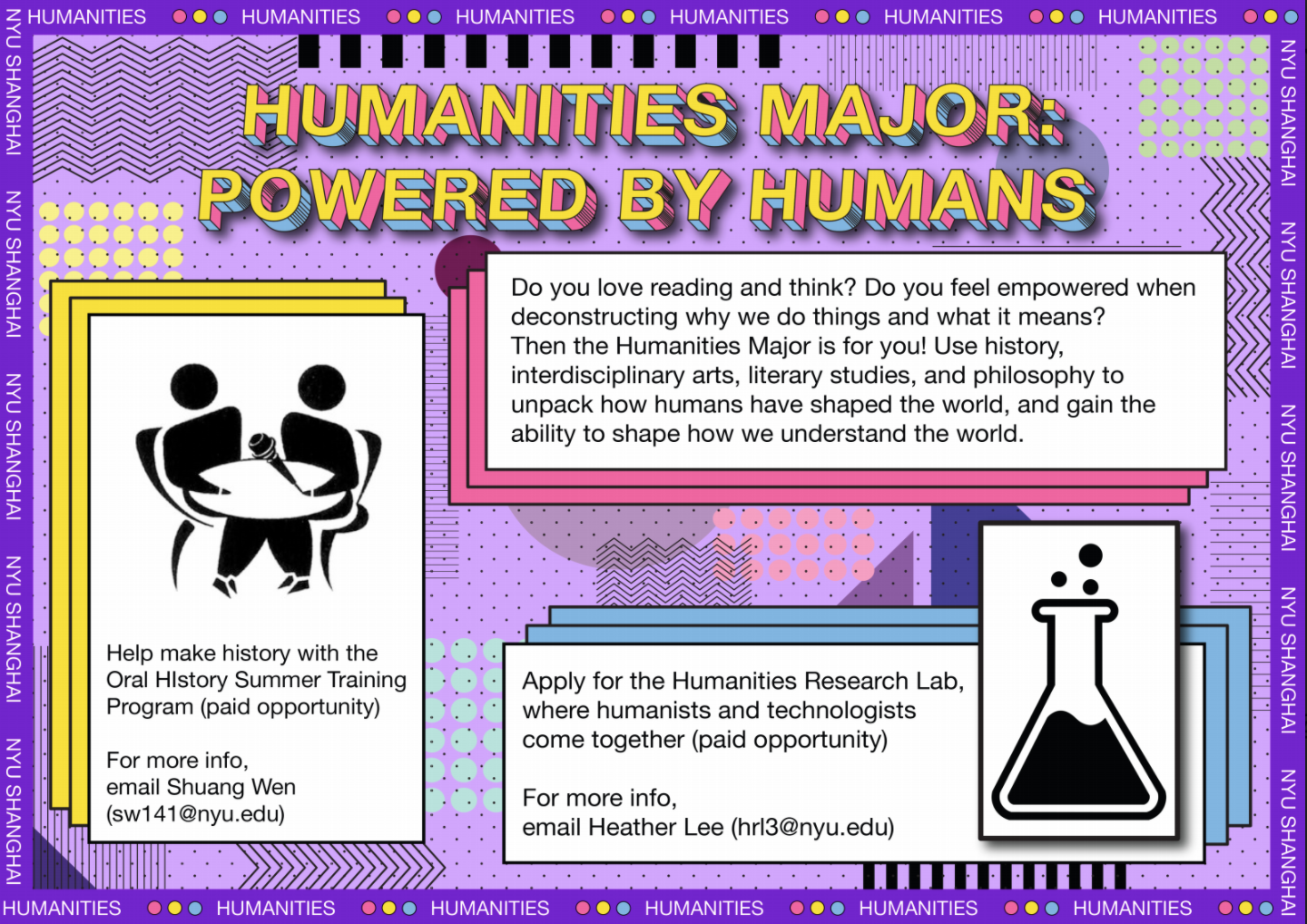 What knowledge and skills will you acquire by majoring in the Humanities?
The curriculum is cross-cultural in foundation and reflects the interdisciplinary strength of our faculty in areas including history and art history, philosophy, literature, religion, film and media, and cultural studies. Humanities students engage with Asian, African, European, American, and Oceanian cultures and intellectual traditions. They learn to employ multiple disciplinary perspectives, and to engage with a wide range of different sources. Rather than developing career-specific skills that become obsolete within a few years, the Humanities major deepens a range of fundamental skills important in all professional paths, such as reading, writing, interpretation, analysis, argument and strategies for undertaking original research. These skills are both highly valuable and extremely transferable to any future goals students may choose for themselves. Humanities majors graduate with the capacity to critically engage with our globalizing world, to generate new ideas that can reinterpret our past and lay foundations for rethinking our shared future, and to pursue a wide range of careers.
How is the Humanities curriculum structured?
The Humanities major combines a rigorous general education in the humanities with a concentrated focus on a particular discipline or theme. The requirements for the major are designed to allow students to construct a program of study that fits their own intellectual interests.? It is probably the most flexible curriculum of any major at NYUSH.? During their coursework, Humanities majors learn a diverse set of methods for humanistic inquiry in their Foundations courses, which serve as introductory courses to various fields of study such as art history history, literature, and philosophy. Students then develop an area of thematic or disciplinary focus by taking upper-level courses in Shanghai and other NYU sites in consultation with faculty advisors. In the senior year, they take the Capstone Course sequence and produce a final thesis to showcase their intellectual development.
Fall 2021 Courses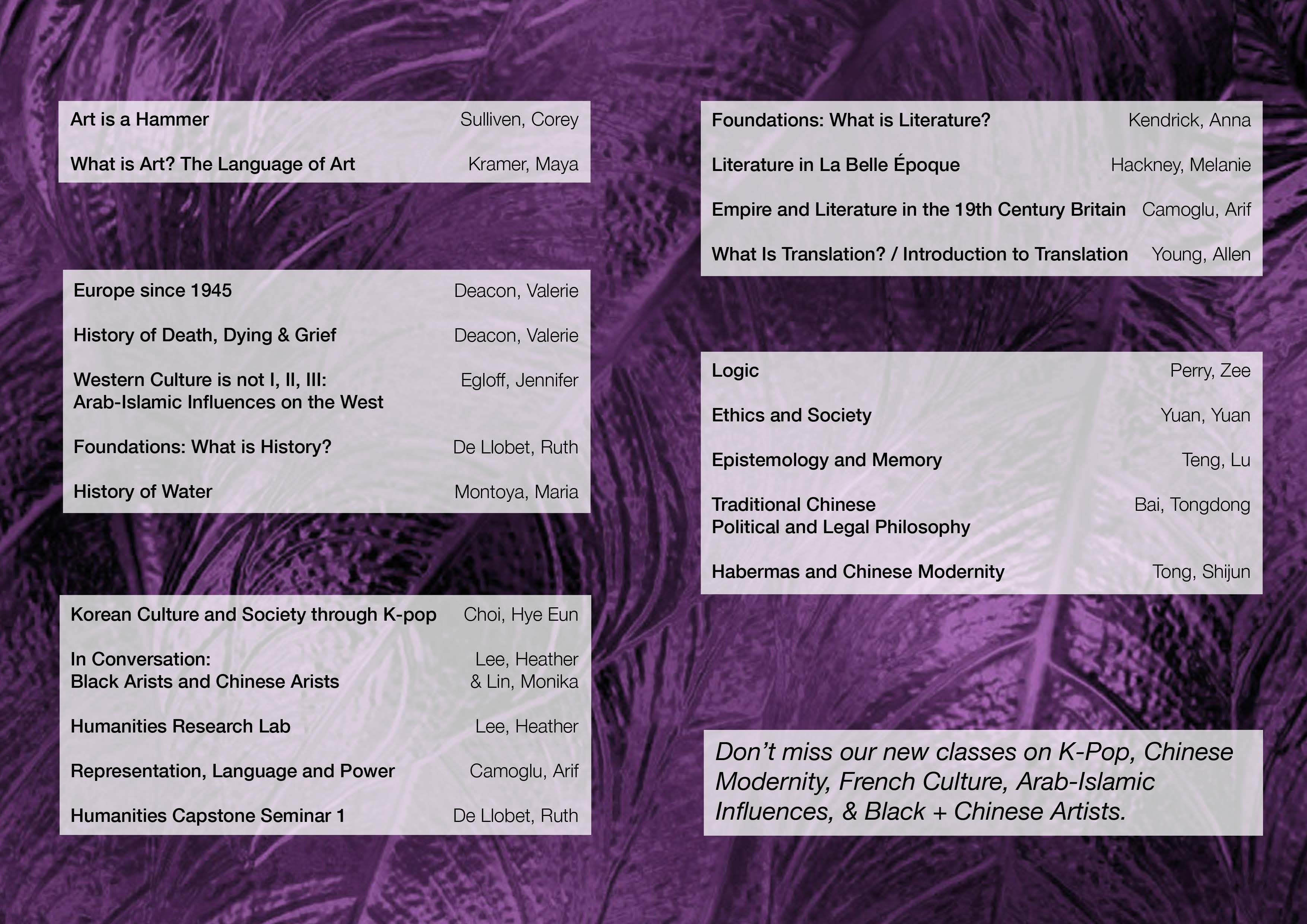 ?