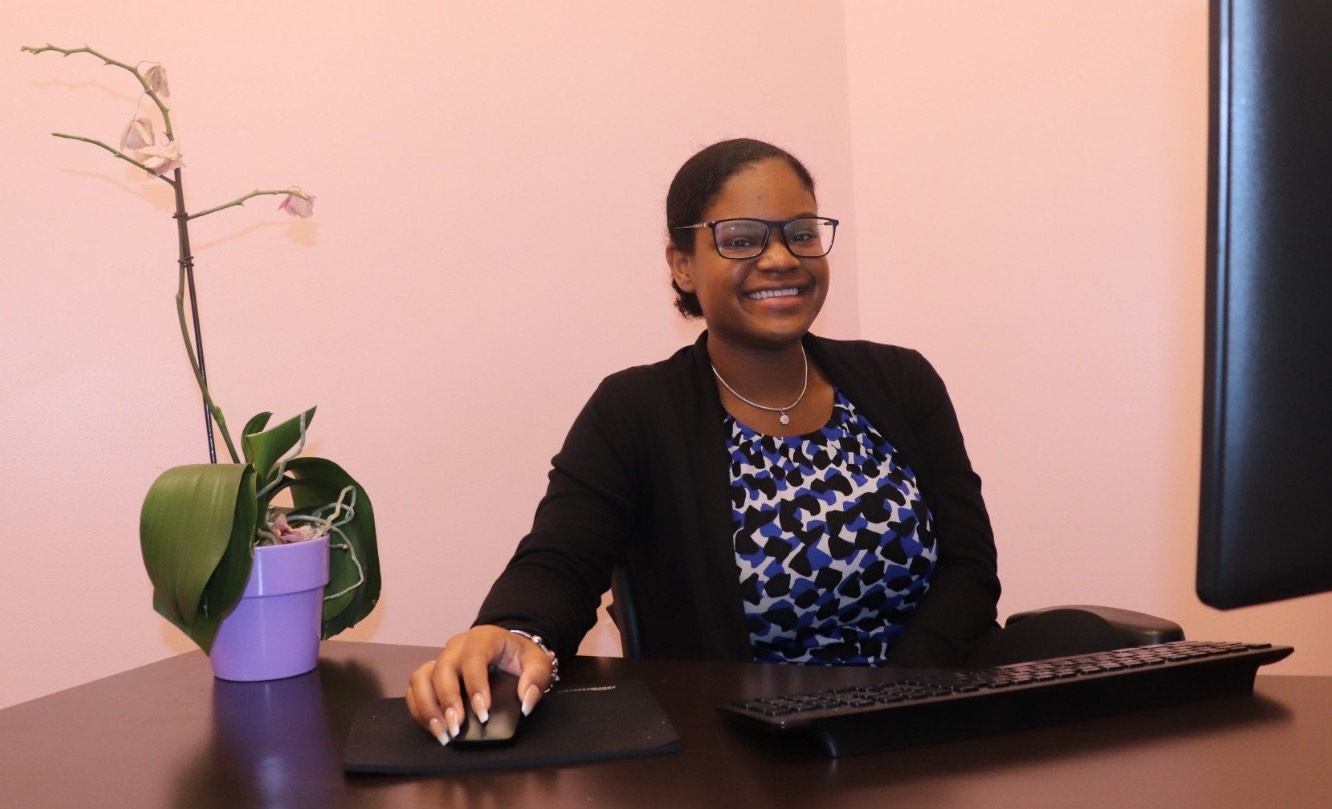 When Kristen Glinton '19, NYU MA '22 learned she had been selected as the Bahamas' first recipient of a Fulbright Foreign Student scholarship (funded by the United States Department of State) in more than 20 years, she felt a familiar mix of excitement and uncertainty.
"That's a big responsibility. It's almost like the success of the whole program is riding on you. But it's similar to what we did at NYU Shanghai," said Glinton, who was the first Bahamian student to enroll at NYU Shanghai, arriving almost two years before the university granted degrees to its first graduating class. "The time I spent at NYU Shanghai made it easier to take that chance with something else, and now being the first is definitely no longer as scary."
Now, as NYU Shanghai's first non-US recipient of a Fulbright scholarship,?Glinton is one year into a fully-funded two-year Master of Arts in Industrial and Organizational Psychology at NYU's campus in New York, pursuing her dream of using psychology to make workplaces better.
?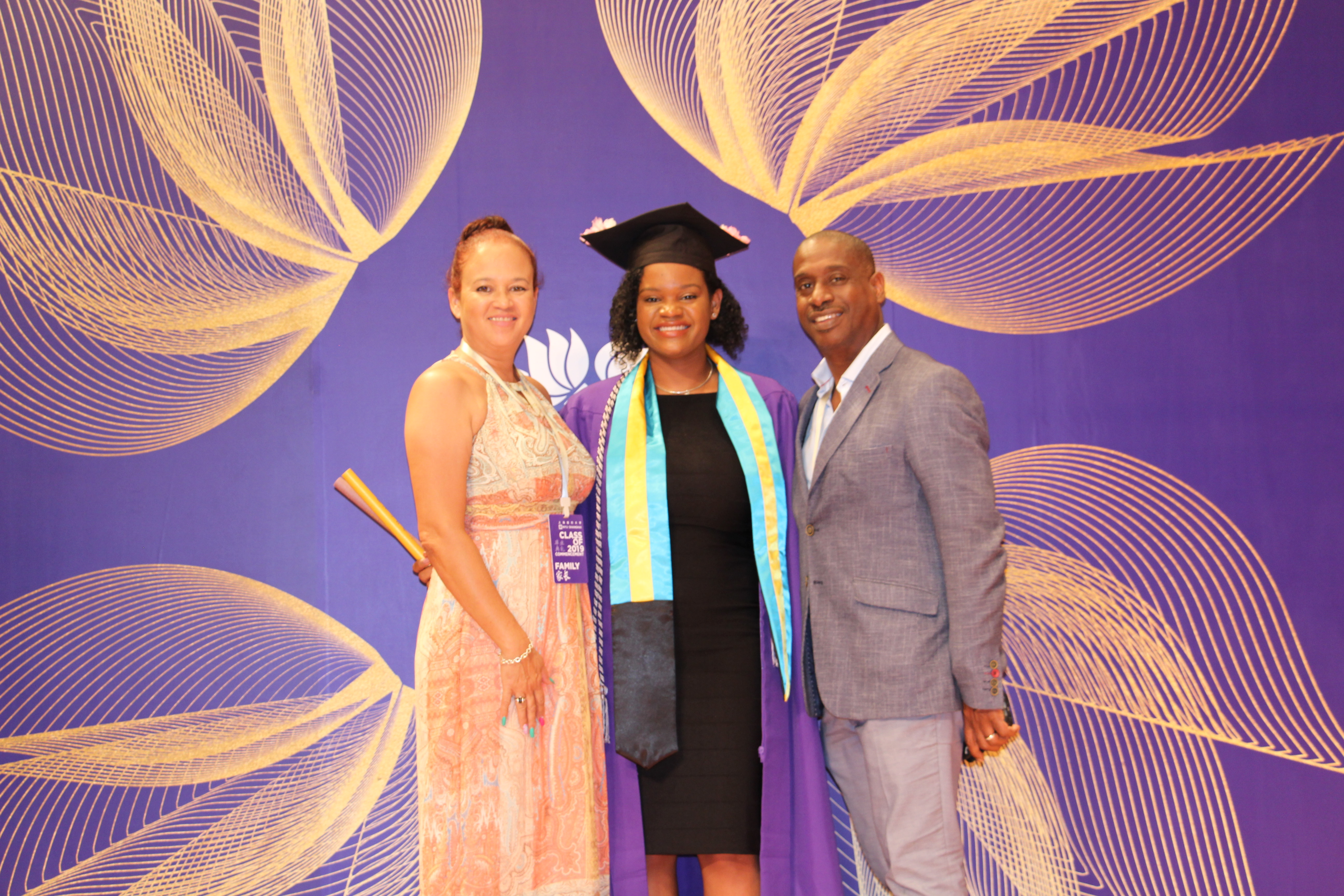 Glinton with her parents on her NYU Shanghai graduation day in May 2019. Glinton credits her parents' profession as entrepreneurs for sparking her passion for applying theory to real practice. "In high school, I was always trying to pitch my parents using what I learned in my?economics and psychology classes. I was constantly saying, 'This is how we need to make the business better!'"?
?
Glinton, who grew up in a family business, had long been interested in applying ideas from her social science coursework to real-life organizational decision-making. After graduating from NYU Shanghai, she spent a year working in human resources at one of the Bahamas' largest resorts, where she was surprised to find that many prevailing ideas about supporting and motivating employees weren't working.
"People didn't really feel fulfilled in their jobs, and there was high turnover, despite the fact that the company I was working for was pretty innovative in terms of the employee experience," Glinton said.
With roughly three-quarters of the Bahamas' population employed in the tourism industry, Glinton realized that increasing hospitality workers' job satisfaction could have a major impact on her country's whole economy. Armed with her experience, she convinced the Fulbright committee that funding her further studies would be a sound investment in Bahamians' future.
In New York, Glinton is already gaining valuable experience, doing case studies of ongoing issues at companies such as Peloton and interning at New York City Health and Hospitals, where she helps manage over 20,000 employees. She has already had the chance to make a difference in the Bahamas, teaming up with classmates to offer recommendations to her former employer in a real-time case study.
"It's really cool doing things that can actually have an impact, and seeing how theory and practice come together," Glinton said. "I'm excited to figure out real ways to help people at home."