Academic advising is integral to NYU Shanghai's teaching and learning mission as well as student success. As a developmental process, academic advising is an intentional, ongoing dialogue and partnership between students and advisors regarding their personal, educational, and professional goals. At NYU Shanghai, advisors help students enhance themselves and develop into members of an academic and professional community that values diversity, inclusiveness, and global awareness.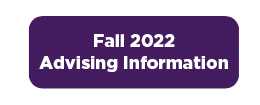 Academic Planning
Academic Calendars
Courses offered at different sites would follow the academic calendar from that site.?
Location:
Room 504
Email:
shanghai.advising@nyu.edu
Office Hours:
8:30 AM - 5:30 PM, Monday to Friday
Walk-in Hours:
?3:00 PM - 4:00 PM, Monday to Friday

?Events? Calendar
?
Academic Tools and Resources